Special Notice - If you like to donate for Coronavirus pandemic - please choose "Aapada Rahat Kosh" in Purpose. Kindly Read Vandaniya Jiji's Message


For Abroad: Kindly note - Online Donation are not active for abroad. You may directly do Account transfer Get Account detail here to abroad specific A/c. Or if you have Indian A/c or Wallet then please continue proceeding here..

Please provide your mobile or email. It will be validated by OTP so that donations can be attached with existing records. To check your past donations kindly Login. For assistance kindly

Why OTP Needed?
The Donations will be linked with this email/mobile so that you can track it for receipt or further assitance. Your address details will also be fetched based on mobile/email.



Note:

If you need receipt for 80G compulsory provide us your PAN details. Any futher query about donation. Please you may contact us on

mail:

donation@awgp.org or

what's up mobile no.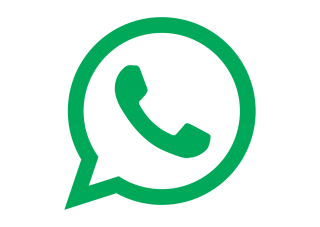 +91-7817000926.
नोट :
कृपया 80G की रसीद पाने हेतु आपका PAN कार्ड की जानकारी उपलब्ध कराना अनिवार्य है।अनुदान संबधित किसी भी जानकारी के लिए आप नीचे दिए गए किसी भी माध्यम से संपर्क कर सकते है।
मेल :
donation@awgp.org
व्हाट्स नंबर :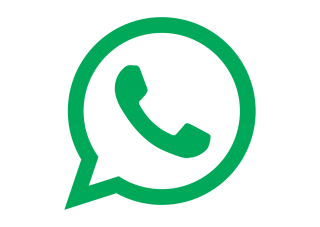 +91-7817000926
---
Manual Donation
List of Shantikunj A/c Detail for Direct Transfer:
---
For INDIA:
Bank Account Numbers :-
A/C - SRI VEDMATA GAYATRI TRUST
AXIS A/C NO - 156010100013846 ( 15 DIGIT )
BOB A/C NO - 09260100004639 ( 14 DIGIT)
CBI A/C NO - 1577841575 ( 10 DIGIT )
HDFC A/CNO - 09431450000157 (14 DIGIT)
ICICI A/ C NO - 023901000010 ( 12 DIGIT)
PNB A/C NO - 3129010100000018 ( 16 DIGIT)
SBI A/C NO - 10876858311 ( 11 DIGIT )


Below are the more details.
---
_ Bank : AXIS BANK
A/C - SRI VEDMATA GAYATRI TRUST
AXIS A/C NO - 156010100013846 (15 DIGIT )
Address : BHARAT BAZAR, 16-ADARSH GRAM, DEHRADUN ROAD,
State : UTTARAKHAND
District : DEHRADUN
Branch : RISHIKESH
Contact : 249201
IFSC Code : UTIB0000156 (used for RTGS and NEFT transactions)
Branch Cod e: Last six characters of IFSC Code represent Branch code.
MICR Code : 249211002

---
_

Bank : BANK OF BARODA
A/C - SRI VEDMATA GAYATRI TRUST
BOB A/C NO - 09260100004639 (14 DIGIT)
Address : HARDWAR (M) BRANCH,UPPER ROAD, HARDWAR. DIST.
HARDWAR,HARDWAR,249401
State : UTTARAKHAND
District : HARIDWAR
Branch : HARDWAR (M) BRANCH
Contact : 01334-227535
IFSC Code : BARB0HARDWA (used for RTGS and NEFT transactions)
Branch Code : Last six characters of IFSC Code represent Branch code.
MICR Code : 249012002

---
_

Bank : CENTRAL BANK OF INDIA
A/C - SRI VEDMATA GAYATRI TRUST
CBI A/C NO - 1577841575 (10 DIGIT )
Address : P.B. NO. 27, RAILWAY ROAD, HARDWAR
State : UTTARAKHAND
District : HARIDWAR
Branch : HARDWAR
IFSC Code : CBIN0280274 (used for RTGS and NEFT transactions)
Branch Code : Last six characters of IFSC Code represent Branch code.
MICR Code: MICR not provided

---
_

Bank : HDFC BANK LTD
A/C - SRI VEDMATA GAYATRI TRUST
HDFC A/CNO - 09431450000157 (14 DIGIT)
Address : RANIPUR MOREOPP.LIBERTY SHOWROOMNEAR VISHAL
MEGAMART
State : UTTARAKHAND
District : HARIDWAR
Branch : HARIDWAR
Contact : 022-30751912 / 2041 / 2042
IFSC Code : HDFC 0000943 (used for RTGS and NEFT transactions)
Branch Code: Last six characters of IFSC Code represent Branch code.
MICR Code : 249240002

---
_

Bank : ICICI BANK LTD
ICICI A/ C NO - 023901000010 (12 DIGIT)
A/C - SRI VEDMATA GAYATRI TRUST
Address : 7C AVAS VIKAS DELHI HARIDWAR ROAD 249407
State : UTTARAKHAND
District : HARIDWAR
Branch : HARIDWAR
Contact : PHONE - 022 - 67574314 / 4322
IFSC Code: ICIC0000239 (used for RTGS and NEFT transactions)
Branch Code : Last six characters of IFSC Code represent Branch code.
MICR Code : 249229002

---
_

Bank : PUNJAB NATIONAL BANK
A/C - SRI VEDMATA GAYATRI TRUST
PNB A/C NO - 3129010100000018 (16 DIGIT)
Address : VED MATA GAYATRI TRUST, SHANTIKUNJ , HARIDWAR
UTTARAKHAND 249411
State : UTTARAKHAND
District : HARIDWAR
Branch : SHANTIKUNJ , HARIDWAR
Contact : 01334-260037

---
_

Bank: STATE BANK OF INDIA
A/C - SRI VEDMATA GAYATRI TRUST
SBI A/C NO - 10876858311 (11 DIGIT )
Address : SHRAVAN NATH NAGAR,HARDWAR,UTTARAKHAND
State : UTTARAKHAND
District : HARIDWAR
Branch : HARIDWAR
Contact : STD:01334227672
IFSC Code : SBIN0002350 (used for RTGS and NEFT transactions)

---
_

For Disaster Management Work (India)
A/c Name: Sri Vedmata Gayatri Trust A/c for Apda Rahat Kosh
Bank: State Bank of India.
SBI A/C No - 30491675367
IFSC Code :- SBIN0002350

---
_



For Abroad: Bank: SBI FCRA Bank Account.
A/C - SRI VEDMATA GAYATRI TRUST FCRA
A/C NO. - 40096374556
RTGS/NEFT IFSC : SBIN0000691
SWIFT : SBININBB104
Email: : abroadcell@awgp.org ,
Ph : 1334 260 602 (Ext-106)

Copyright © . Designed & Developed by
IT Cell - Shantikunj